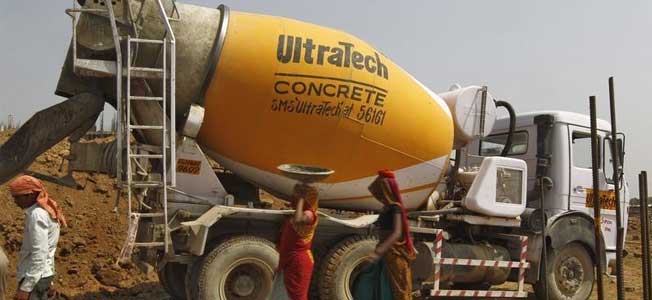 New Delhi:
UltraTech Cement Limited, an Aditya Birla group, reported an almost 8 per cent rise in its consolidated net profit for the quarter ending December 31, 2021 of the current fiscal, at Rs 1,710 crore. The company had reported a net profit of Rs 1,584.58 crore during the corresponding period of last year.
Revenue from operations rose by 5.89 per cent to Rs 12,984.93 crore during the quarter under review compared to Rs 12,262 crore in the corresponding period of the last fiscal, the company said in a BSE filing.
UltraTech Cement's total expenses were at Rs 11,422.05 crore, up 12.09 per cent in the third quarter of current fiscal, against Rs 10,190.03 crore reported during the corresponding period of last year.
"After gaining pace in October 2021, demand slowed down substantially in November 2021 as a result of the construction ban in the NCR, extended monsoons in the south and a few states in the north, sand issues in the eastern region as well as in parts of Uttar Pradesh, and the Diwali holiday season," the company said in a statement.
During the quarter, UltraTech's consolidated sales were at 23.13 million metric tonnes, down by 3 per cent year-on-year.
"The company has yet been able to maintain a strong growth trajectory, recording a 13.2 per cent growth in its domestic cement sales volumes in the nine months ended December 2021, despite marginal degrowth in the reported quarter," it said.
During the quarter, UltraTech commissioned 19 MW of WHRS (Waste heat recovery unit) and 53 MW of solar power.
"With this expansion, the Company's green energy share has gone up to 16 per cent which includes 156MW of WHRS and 221MW of solar power," it said.
Over the current spread of the Omicron variant of COVID-19, the company said its impact on the economy needs to be gauged.